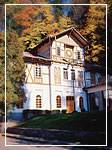 The Managing Board of the "Pieniny - Szczawnica Zdrój" Agreement

Szczawnica is one of the most attractive holiday and health resorts in the south of Poland. Located picturesquely in the Pieninys, in the valley of the Stream Grajcarek at 430-560 m above sea level,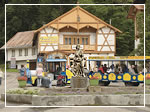 Szczawnica has an interesting history as a health resort.

Its treasure is the natural mineral waters and excellent microclimate which allow to treat diseases of the respiratory tract, digestive system, urinary tracts and motor organs. For tourists looking for an opportunity to spend their holidays enjoy-ably, there are many possibilities in every season.

Just in the centre of Szczawnica, there is a chairlift to the peak of Palenica, where perfect views stretch, and in winter, illuminated ski lifts work with artificial snow. The ski runs are for experienced skiers (FIS route) and for novices. Other ski lifts work in Jaworki and at the foot of Durbaszka. For snowboard enthusiasts, there are also grounds for practising their favourite sport.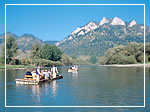 Thanks to the location of Szczawnica, tourists who love hiking have many interesting routes, e.g. to Trzy Korony, Sokolica or the nature reserves of Homole or Wysokie Skałki in Jaworki.

The great attractions are tourist border crossings to Slovakia.
One of them is on the scenie route for hikers-cyclists along the banks of the River Dunajec.

Szczawnica in the destination of the greatest attraction of the Central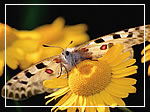 Carpathians rafting along the gorge of the River Dunajec, the tradition of which has been safeguarded for years by the Polish Society of the Pieniny Rafters on the River Dunajec.

A tourist can find many more attractions, not mentioned here, in Szczawnica and the region; there is the "Owczarnia Muzyczna", in English the "Musie Sheepfold", famous among connoisseurs. There take place rock, blues and jazz concerts with big stars like, for instance, Nigel Kennedy.
In Szczawnica, you can fish, mountain-cycle and cycle-trek, canoe, ride a horse or paraglide and in the evening, you can drink a good beer, have a tasty dinner and listen to a highland tale.

Every year, in July, the "Pieniny Summer" is organised. It shows tourists the highland-pastoral customs and is a holiday for the local people.
We invite everybody who is interested to visit Szczawnica, and in this catalogue we include all the information about accommodation, medicinal offer, gastronomic outlets and attractions which add variety to one's stay in the mountains.
Welcome to our region!